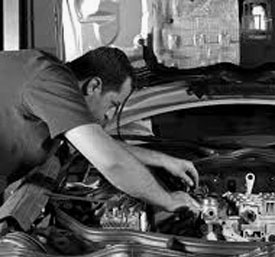 ACCIDENT?
Report a SGI Claim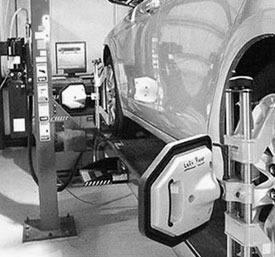 FULL SERVICE
Specialized Equipment
Expert Auto Body Repair Services
Since 1997, LK Auto Collision Ltd. in Regina, Saskatchewan has been fulfilling SGI claims for minor and major collision damage.
All Vehicle Types
We work on all types of vehicles, and you'll never be without a car while we fix yours.
Courtesy Cars
We provide a free courtesy car to use when you need it.
Free Estimates
We also provide free estimates, pick up, and delivery.
Insurance Claims
Our shop also handles out of province insurance claims.
Jennifer M.
"They are friendly and professional. They know what they are doing and they make sure that they are proud of their work before sending it back onto the road. It is never a fun experience to have an accident or incident but they make it easy. Administration is fantastastic! Always pleasant on the phone (even when I've called for the umpteenth time because I want to make sure everything is ok with my car or claim)! I appreciate everything you guys have done and will always make you my go-to for auto repair!"
Jason L.
"My car looked amazing coming out if the shop. Service and communication with Crystal and Dustin was outstanding. LK provides a rental car at no charge and this convenience saves me money on my package policy knowing if I do have a collision, being without a vehicle will not be a hassle."
Alexandria H.
"Amazing, quick and friendly experience. Nothing but good things to say."
Minh N.
"Quick repair time, great service."
Laura H.
"Excellent service and communication."
Donna G.
"Their work is professional and a high quality. We send all our friends and family there. Great work."
Jinnylee G.
"The office staff were amazing at communicating with me throughout the claim and advocating for me with the various organizations involved and made a very stressful situation more palatable."
Douglas F.
"The service was great and ready when they said."
Leanne A.
"Great customer service and the work to my vehicle is amazing, and they cleaned my car following service."
Dean M.
"Very friendly and looked after my claim in a timely manner, even provided me with a rental, no questions asked. That was awesome."
William D.
"Repairs look great and done in a timely manner. Vehicle was cleaned spotless inside and out when I picked it up."
A. Wilson
"LK's commitment in providing exceptional customer service makes them leaders in their industry. 'Above and beyond' is their norm. Always a pleasure dealing with the crew at LK!"
Shannon H.
"The folks at LK Auto Collision have excellent communication, friendly, efficient service AND they returned my car not only repaired but clean inside and out."
Hellen O.
"Good customer service throughout the whole process. Took a couple days longer than expected but it wasn't an inconvenience as I had a rental vehicle."
Theodore B.
"My repair was very fast and I didn't have to worry about a vehicle while mine was being repaired. job was perfect! it was brought back to show room condition. My truck had less than 21000 kms so it had to look good for me and it was very good. the employees are very professional, courteous, friendly and left nothing out when dealing with my concerns."
Mark. K.
"Excellent work fixing my truck. Went through all details with me. Got me my ride to and from their shop. Cleaned the truck after they were done fixing. Did the work quickly. Very satisfied."
Tammy S.
"Friendly. Excellent work. Good communication."
Teagan S.
"My husband and I were extremely pleased with the service that we received from LK Auto Collision LTD. They did an amazing job fixing my SUV. I was not expecting the inside to be completely detailed when I picked it up. I was blown away. Plus it was so nice of them to provide me with a rental vehicle while mine was getting fixed. It took a little longer than we expected, but it was well worth it."
Tasha D.
"LK Auto was very professional and extremely accommodating. They even drove me to Enterprise to pick up my rental. This is the second time I've had my vehicle at LK for repairs, and both times I've been very satisfied! My vehicle was also very clean when I picked up, which was incredibly appreciated!"